FIRE WAS CRACKLING inside the Darvaza gas crater, a gaping fiery hole surrounded by the vastness of Turkmenistan's Karakum desert. Gazing into what he thought looked like the world's largest fire pit, Alan Mandić suddenly realized that just 50 years ago – this place didn't even exist! Then it struck him: the haste and irreversibility of change on our planet! And he realized that unique corners of the world needed to have their own dedicated advocate. In that moment, the Vanishing Worlds became.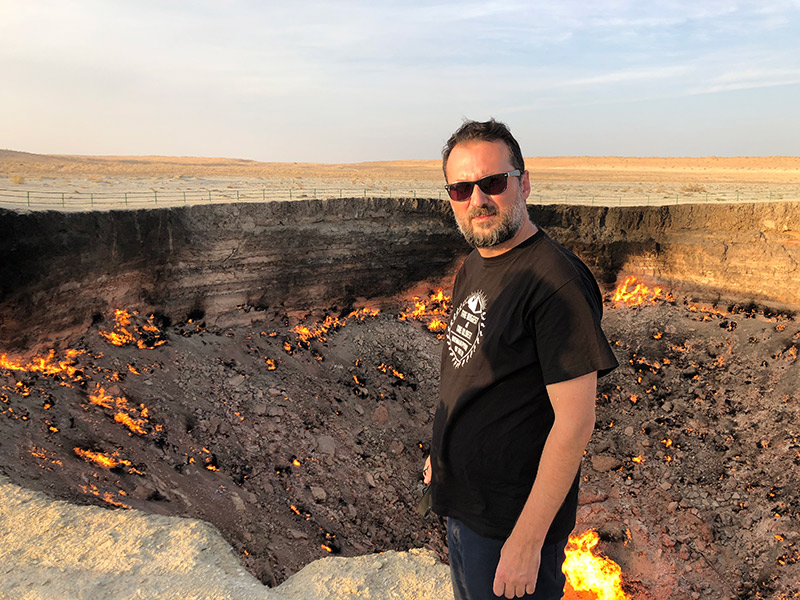 LOCAL ENCOUNTERS can make or break an experience. Either way, close exchanges with people who live in the destination you visit teach you loads about the local ways of being. The trick to getting smart and deep insights is adapting to the social and cultural norms as much as you can. Our designers and locals will advise you on local customs, dress codes, appropriate behaviors and the likes, so you can engage in the culture, rather than just observe it.
PARTNERS & FIXERS who we collaborate with locally are the same people who made our trips special and unique. We recommend them based on first-hand experience of both travelling and working with them. Our locals – guides, drivers, chefs, storytellers and others, are proud people with a passion for their country and are instrumental to the success of your journey. Their stories, and their network of collaborators, are your window into the realities of your travel destination.